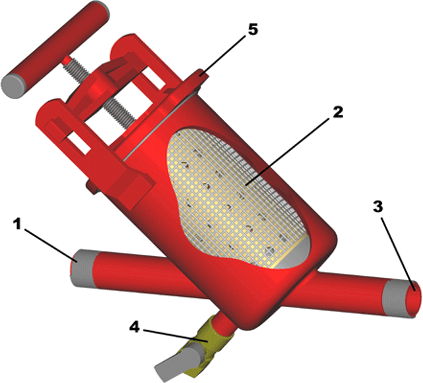 Dirty water enters the inlet 1 and passes through the screen 2 to the outlet 3. Unwanted particles accumulate on the outside surface of the screen.
A manual backwash cycle is activated by opening the rinse valve 4 to drain. A portion of the water travels back through the screen, dislodging the particles. At the same time, a flow is induced across the surface of the screen, carrying the particles to drain.
The screen can also be accessed for manual cleaning by removing the cover 5.